"Not another "Ways To Create Amazing Content" blog post?"
"Promise me you're not going to tell me what 2849843 other bloggers have told me!?"
"Ugh, another blog post full of affiliate links, ads, and redundant information."
Well, I'll be the first to admit the need for AMAZING, UNINFLUENCED content.
This is why I'm not going to bother you with the "same ol, same ol" information.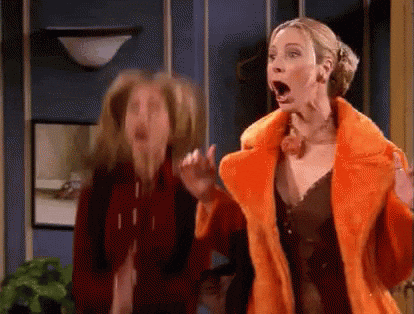 Instead, I am going to tell you that you are AWESOME and your AMAZING content is inside of you, waiting to erupt. You have taken enough masterclasses, attended too many How-To-Become-A-Better-Blogger courses, and joined in on numerous Facebook Lives! No more searching for Blogger Topics on Pinterest. Now it's time to dig deep because that's where the AMAZING, JAW-DROPPING content currently resides. You are your AMAZING content. Your story is your AMAZING content. And only YOU can unveil your AMAZINGNESS!!  Here are 4 EFFECTIVE ways to create amazing content.
1.Get a mirror and talk to yourself! Ok, I know, sounds totally weird, right? Those conversations we have with ourselves are the conversations that may save someone else! Those daily journal entries are your BEST-SELLING novel. Those word of inspiration you randomly write down throughout your day are titles to your awesome blog posts. So turn those few words into something interestingly dynamic!
2. Write a letter to yourself! You probably have noticed this blog post will be a gift from you, to you. You are your gift. Open the gift and present it to us. Sit down and write a letter to yourself. It can be about anything. How are you currently feeling? What are your current thoughts? Who are you currently thinking about? Take your present moment and create future magic! Create the magic and your readers will spread YOUR magic!
3. Hit YOUR pain points! I know, I know. Who wants to relive a devastating moment in their life? Not me!! But guess what? Interestingly enough, pain sells. But don't just sell the pain, sell the cure. Sell how you boldly walked into forgiveness. Sell how you danced into a season of consecutive wins! Sell how you jumped into an ocean of grace! Sell how you twirled into motivation. Sell the cure! Your readers don't want to read about a problem and never a solution. Be the SOLUTION! Sell the SOLUTION! Captivate us with YOUR story!
4. Take a break from social media! Log off NOW! Unplug NOW! Even Instagram and Pinterest!! Take a day or a few days to reconnect with YOUR reality! My husband and I just came back from vacation. During our vacation, we were reconnected with REAL interactions and REAL uninfluenced thoughts. Those thoughts provoked TONS of AMAZING content for me and unforgettable interactions between my husband and I! So take a few days off, enter into your reality. What do you smell? What do you taste? What do you hear? What do you see? What can you touch? Use your senses to create! Use your REALITY to inspire!
Take these 4 effective points and CREATE magic!! And when you do, be sure to let me know!!
Until next time…
Love you Mommyhero!!
Always remember, you are strong, you are great, and you can do anything!
Oh, wait! Before you leave I want to let you know about the launch of my very FIRST eBook!! I am super excited to share it with you! It will awaken your dreams and dissipate fear! If you liked this blog post, you'll love my thought-provoking eBook!! Be sure to click here for all of the details! 🙂