I was driving down the road today, and I noticed something I don't think I've never paid attention to before. I noticed construction workers working in the rain. The pouring rain! I was totally caught off guard by these men so diligently working during this type of "condition". Huge machinery still moving and I could hear the pounding of nails through the scattered rainshower. Then I thought to myself, "They have a deadline to meet and the weather doesn't matter!" That thought was followed by an "Ahh Ha" Moment!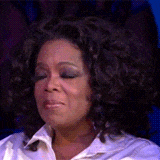 In that moment I realized what I had noticed was strange to me because, if I can be totally transparent, I had a history of not working during inclement weather. I would focus on the weather and not my dreams. I would focus on the weather and not my goals. Life's inclement weather shifted my focus. I lost sight of my deadline and life's inclement weather controlled my life!
How often does this happen to us? Things happen, both good and bad, and we stop working – stop pursuing our goals. Now, I'm not talking about getting up and clocking in at your job, I'm talking about YOUR personal goals and aspirations! Life happens and we stop or slow down negating the fact that we have an end goal! How strange would it be to see construction workers working in the snow, or in 100-degree weather? Strange right! BUT guess what, it happens! While it's not the norm, it happens. Especially if there's money on the line.
Be encouraged to WORK regardless of life's extreme heat, wind, rain, sleet, hail, snow, tornadoes, or earthquakes! Become determined and unstoppable to ACCOMPLISH your goals.
Child sick? WORK!
Budget low? WORK!
Death in the family? WORK!
Relationship problems? WORK!
Birth of a new baby? WORK!
Getting married? WORK!
WORK YOUR DREAMS MOMMYHERO!!!! Soon your hard work will pay off. And guess what? Today, the rain shower only lasted about 15 minutes. Though it poured, it didn't last long. What if those men would have packed up and gone home? No progression would've happened! So take this lesson and DON'T STOP WORKING, the inclement weather won't last long!! 😉
WORK GIRL!! 🙂
Until next time…
Love you Mommyhero!
Always remember you are strong, you are great, and you can do anything!